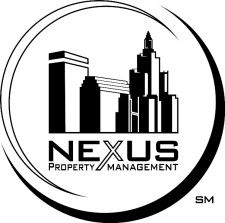 Top rated property management franchise adds two more franchise offices.
Pawtucket, RI, October 18, 2017 (Newswire.com) - ​​​Nexus Property Management™, Rhode Islands top rated property management company is expanding nationally with two additional franchise offices in Fall River Massachusetts & Destin Florida.
Nexus franchisees enjoy the benefits of a proven business model with low start up costs and huge potential. Website, training and support all provided.
Description of Franchise Business:
The franchise offered is for the operation of a real estate property management business. This is a service oriented business that offers a one-stop solution for residential and commercial property owners seeking assistance in finding, qualifying and managing tenants, documentation, lease enforcement in addition to identifying, coordinating and/or performing all property maintenance repairs, under the name "Nexus Property Management."
The Nexus Property Management business model has been developed to offer comprehensive property management and maintenance services for residential and commercial property owners. The Nexus Property Management philosophy is centered on the belief that attention to details in all aspects of managing and maintaining properties leads to high tenant retention and a hassle-free experience for property owners. This is a service oriented business that is typically operated year around out of a small office space or free-standing structure. Franchises will be offered to qualified individuals who can choose to either have the general maintenance work performed by independent contractors (recommended) or can choose to perform all general maintenance work themselves. Each Nexus Property Management franchise will provide comprehensive property management services while utilizing our proprietary and privately labeled software to offer: tenant acquisition services (such as: advertising and marketing vacancies, screening tenants, qualifying tenants, processing applications, etc.), leasing arrangement services (advice and assistance, contract setup, execution, enforcement, renewals, etc.), rent collection services, our proprietary tenant guarantee program, rent ready services, digital documenting and cataloging services, financial reporting services, ongoing communications (with tenant and property owner) using our proprietary web portal, ongoing maintenance services to identify, coordinate and ensure proper upkeep and all repairs for the property and equipment within the property are performed in addition to providing our privately labeled personal care products (such as: shampoos, conditioners, lotions, etc.) to tenants along with other residential property related services and products approved by us. We may authorize you to offer additional services and products in the future such as: drain cleaning services, debris removal services, gutter cleaning services, landscaping services, basic cleaning services, equipment rental services, disaster response services, investment property consulting services and other property-related services and products approved by us.
www.NexusPropertyManagement.com/franchise
Source: Nexus Property Management
Share: