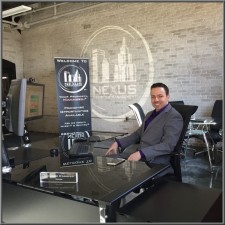 PAWTUCKET, R.I., October 30, 2019 (Newswire.com) - According to the newest data release from the Providence Business News, Nexus Property Management is the largest residential property manager in Southern New England.
When asked about the publication Nexus' GM/VP, Gregory J. Rice, stated, "Well, at this point it makes sense that this is the case. We have hammered out our specialty here in Rhode Island and Massachusetts. The majority of our competitors are desperate and take any business they can get. They do first time home buyers, rentals, management, sales and even foreclosures. How can you do all of these effectively? The truth is you can't. We focus solely on rental property management and maintenance. Wash, rinse, repeat."
Nexus Property Management has been operating since 2013 and currently is a nationwide franchise opportunity.
Rice elaborated on this by stating, "We have a model that works, and it works well. Just look at the Fall River office. They are blowing local staples in that community out of the water by lightyears. Lyndsey and Jose (Franchisees) had no property management experience, but with our training, they are cruising."
At the moment Nexus is searching for qualified candidates in the states of Maryland, South Dakota, Montana, D.C., Idaho, Kansas, Maine, Massachusetts, and Vermont.
When asked why Rice stated, "These states have very little red tape for the potential franchisee. What that means is that they don't need to have a broker's license in order to open. Most states want you to have this, and most people don't. This will set you back years. There is an opportunity for you to just have your salespersons license in these states and operate underneath a broker for the interim, but these other states are quicker to the pin."
Nexus Property Management currently charges a $25,000 franchise fee, three royalties, and one software expense. Its low-cost model gives the franchisee the quickest opportunity to succeed.
Source: Nexus Franchise LLC
Share: