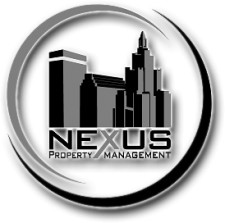 Nexus Property Management franchise adding incredible value in Fall River under Owner Lyndsey Pachon
FALL RIVER, Mass., March 13, 2018 (Newswire.com) - Nexus Property Management™ is a one-stop property manager and realty investment company that has drawn upon initial successes in and around Pawtucket, Rhode Island to expand its franchise concept nationwide. The Pawtucket location manages about 650 units and calls a renovated 60,000 square foot industrial space in Downtown Pawtucket home. These symbols of success make it easy to forget that it all began in a modest 350 square foot sidewalk office with just one employee five years ago, but these humble beginnings are essential to supporting franchisees in the clearly scalable Nexus™ model.
Case in point, Nexus' first franchise opened in Fall River, Massachusetts just before the New Year. Under the leadership of Broker/Owner Lyndsey Pachon, the Fall River location has exceeded the lofty expectations created by the success of the Pawtucket office. In just two months' time, Mrs. Pachon has over 70 units under management. If you're doing the math, that's well over a unit a day and by the end of the year, Fall River's client list could be twice as impressive as the Pawtucket office's was in the same amount of time.
In just two months' time, Mrs. Pachon has over 70 units under management. If you're doing the math, that's well over a unit a day.

Mick Lefort, Vice President of Operations
When asked if he thought this unprecedented success was more attributable to Lyndsey or the Nexus™ model, CEO and owner Nicholas D'Agnillo commented, "Lyndsey is the model." He continued, "As a company, we pride ourselves on our efficiency and ability to analyze situations in search of the best possible solution. Lyndsey's intelligence, straightforwardness, and warmth are essential to running a successful Nexus™ franchise. The fact that she has these characteristics in abundance explains why the Fall River office is off the charts."
Located at 251 South Street, just off of Route 195, Nexus Fall River offers superior leasing, maintenance, and management services for residential and commercial properties in Fall River, New Bedford, and surrounding areas. Most notable is the success Mrs. Pachon has had with the Nvest® buyer's agency program. As is evidenced by the rapid growth of this office, there is high demand for real estate investment in the area and the city is fortunate that Mrs. Pachon has brought her talent and her Nexus™ franchise to Fall River.
Nexus Property Management™ franchises are available nationwide and recent interest has come from states up and down the Atlantic Coast. A Nexus™ franchise is a great investment for many reasons. The model is built for efficient scalability via low startup costs and minimal overhead. These factors decrease potential hardships, and enable franchisees to grow their business at their own pace. In addition to unrivaled leasing, maintenance, and management services, Nexus™ also separates itself from the competition through unique services like their Nvest® buyers' agency program and Rent4U® tenant placement services. Franchisees benefit from professional training and support along with exclusive use of Nexus' educational platform, proprietary and privately labeled software, lifelong SEO/Adwords campaigning, social media management, and industry-leading advertising strategies. To find out more, visit NexusPropertyManagement.com or call at 888-NEXUS-55.
Source: Nexus Franchise LLC
Share: