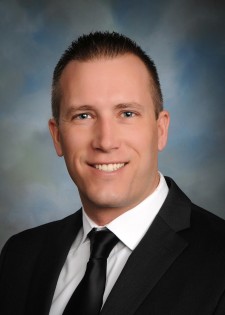 BOISE, Idaho, December 1, 2019 (Newswire.com) - ​Nexus Property Management is proud to announce that our next franchise location will be opening in Boise, Idaho in 2020. The Boise market has been emerging for quite some time down, and Nathan plans to capitalize on this. Coupled with little red tape to open the office doors, it is a success story in the making.​
Vice President of Franchise Sales, Gregory J. Rice, spoke with Nathan to gather some information about him to share with our audience.
When asked about his professional background Nathan stated, "I started out my career as a purchaser for Boise Cascade (Lumber Wholesale) for 12 years, which led me to the natural progression in the lumber industry as an Outside Salesman for 2 years, and a Manufacturer Rep for a large siding company. I have been licensed in Real Estate for the last 5 years; 90% of my business is selling and listing new construction for various builders throughout the valley. Over the past 10 years; between my time in the lumber industry and real estate, I have made a lot of connections with Builders, Contractors, Investors, Developers, and Retail Lumber Yards throughout Idaho; I plan to leverage this vast network to create avenues and opportunities to grow and flourish in the Property Management sector of my market."
Nathan also elaborated on why he chose the Boise market by stating, "The Treasure Valley has been a top-rated place to live from the Media for the past several years, so we have a huge influx of people moving in from all across the country, and outside the country! What this does for our market, is it continues to bring the cost of homes, inventory levels that cannot keep up to demand, and an uprising in the need for Multi-Family and rentals. So, being either a builder, investor, or property manager, this is a market to win big in for the next several years to come."
​​Then, Nathan had this to say about the best professional advice he was ever given.
"At the age of 20, my very first General Manager sat me down and told me that with my drive, dedication, and my large desire to succeed in anything I do, with the right amount of self-discipline, a strong work ethic, and a clear vision ... I would be unstoppable. When preparation meets opportunity, you capture success. I know that some of my competition is smarter than me, better than me, and have more opportunity than me; but they cannot outwork me...that is where I win!"
Nathan will come to training at Nexus Property Management's National Headquarters located in Pawtucket, Rhode Island. We look forward to sharing more of Nathan's success next year!
Source: Nexus Franchise, LLC
Share: