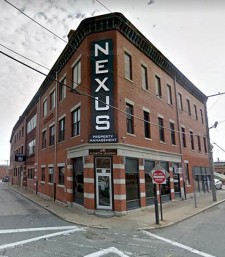 PAWTUCKET, R.I., August 12, 2019 (Newswire.com) - ​​​Nexus Property Management is a franchise that originated in Pawtucket, Rhode Island in 2013. At this time CEO/Founder Nick D'Agnillo had dreams to provide a 21st century approach to a 20th century style business. In no time the company sprouted to be the industry leader in Southern New England. Within a few years the 1st franchise office opened in Fall River, Massachusetts. Soon thereafter another office in Santa Rosa Beach, Florida.
As the property management business continues to grow so does D'Agnillo's hunger for further projects. This is what led him to purchase a 60,000 square foot mill building in Downtown Pawtucket.
Asked about it, D'Agnillo said, "When economies are down there is an opportunity to invest and improve. I see the potential in Pawtucket and the ability to grow alongside other projects like the commuter rail that is upcoming. A successful community is not just 1 person or group, it is a collection of its members all putting their best foot forward."
The lofts will be apartments, not condos, and offer indoor parking, smartphone controls, and upwards of 20 foot ceilings with windows to match! In addition to that, Nexus' National Headquarters will remain on the 1st floor along with the conference center. The center has been host to real estate seminars, company parties, boxing matches, comedy nights, and more. The space is available to rent to the general public, and if interested please contact Nexus directly at (401) 288-1117.
Working alongside D'Agnillo is the CEO of Leshinsky Finance, Michael Leshinsky. Leshinsky has an MBA from Providence College with a concentration in Finance , Portfolio Theory, and Investment Analysis. He also has a certificate from Boston University in valuations, real estate financing, and underwriting. However his real knowledge comes from his work and personal experiences. Michael has bought and sold numerous businesses over the years and has acquired a sizable real estate holding. He is on the board of directors of the Providence Apartment Association and the treasurer for the nonprofit organization, Apeiron Institute. In addition, he has worked on other large scale developments such as the Pontiac Mills and the Isle Brewers Guild.
By coupling D'Agnillo's hunger for calculated risk and Leshinky's experience leading the charge, Nexus Property Management's development will be a benefit not only to the company, but stimulate the local and state economies as well.
Source: Nexus Holdings LLC
Share: